ALUMINIUM MINERAL FLAT PROFILE
The PROOPLE flat profile made of aluminium 6060 and mineral is non-gelling, insensitive to UV, wear and tear and to external stresses (salty air, thermal variations over time). Highly resistant to heavy traffic and slippage on damp ground.
Product advantages / benefits

The angle of attack of its profile is optimised (less than 30°) to avoid causing accidents. The anti-slip surface is made up of 2 mineral strips of 20 mm each.

Proople's advice

It is recommended for all slippery surfaces (terraces, walkways, gratings, decking, etc.).
Performance tests
Tests carried out by independent national laboratories:
GINGER CEBTP
CEREMA
Slip resistanceVery resistant

Sizing and continuityConform
Mineral aluminium flat profile P62M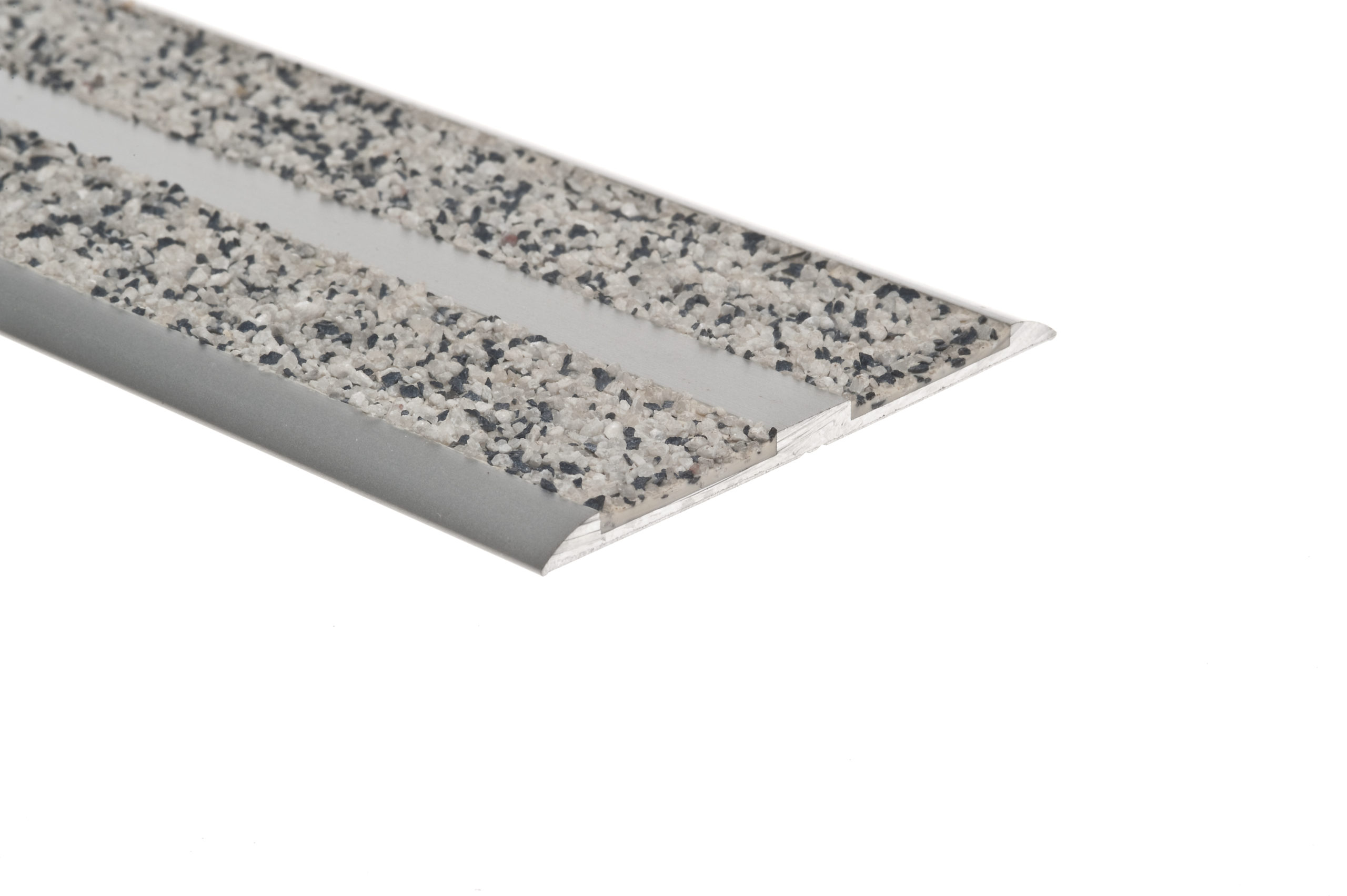 Aluminium mineral
Indissociable
RESISTANCE TO UV RAYS
Non-gelling
Non-toxic to the environment (AQUASCOP test)
Trafic intensif
Highly slip resistant
VERY QUICK BACK UP TO TRAFFIC
COMPLIANCE WITH REACH
Installation method
Screw-in installation
Traffic supported: pedestrians and cycles.
Sizes
1500 x 62 mm
3000 x 62 mm
Colours *
* Colours not contractual
To get certified accessibility

Comply with installation regulations
Choose products that comply with standards

For success a lasting presence

Consider your
environment