FLAT ALUMINIUM POLYMER STAIR NOSING
The flat aluminium stair nosings 6060, anodised to 20 microns, incorporate a TBSAFE adhesive anti-slip polymer strip. They make high-traffic travel safer by providing a visual contrast of all the steps in the building.
Product advantages / benefits

They are recommended for all types of floors. The angle of attack of their profile is optimised (less than 30°) to avoid causing accidents. The 3 or 5 cm contrasting anti-slip strip hides the screws after installation and is easily replaceable.


Proople's advice

Based on PROOPLE's expertise in the marine industry, the polymer tape is non-abrasive for normal to heavy traffic. It is easy and economical to renew.
Performance tests
Tests carried out by independent national laboratories:
GINGER CEBTP
CEREMA
Slip resistanceVery resistant

Fire and smoke resistanceFire / smoke resistant BFL-S1


Sizing and continuityConform
Flat aluminium polymer stair nosing NP3AP / NP5AP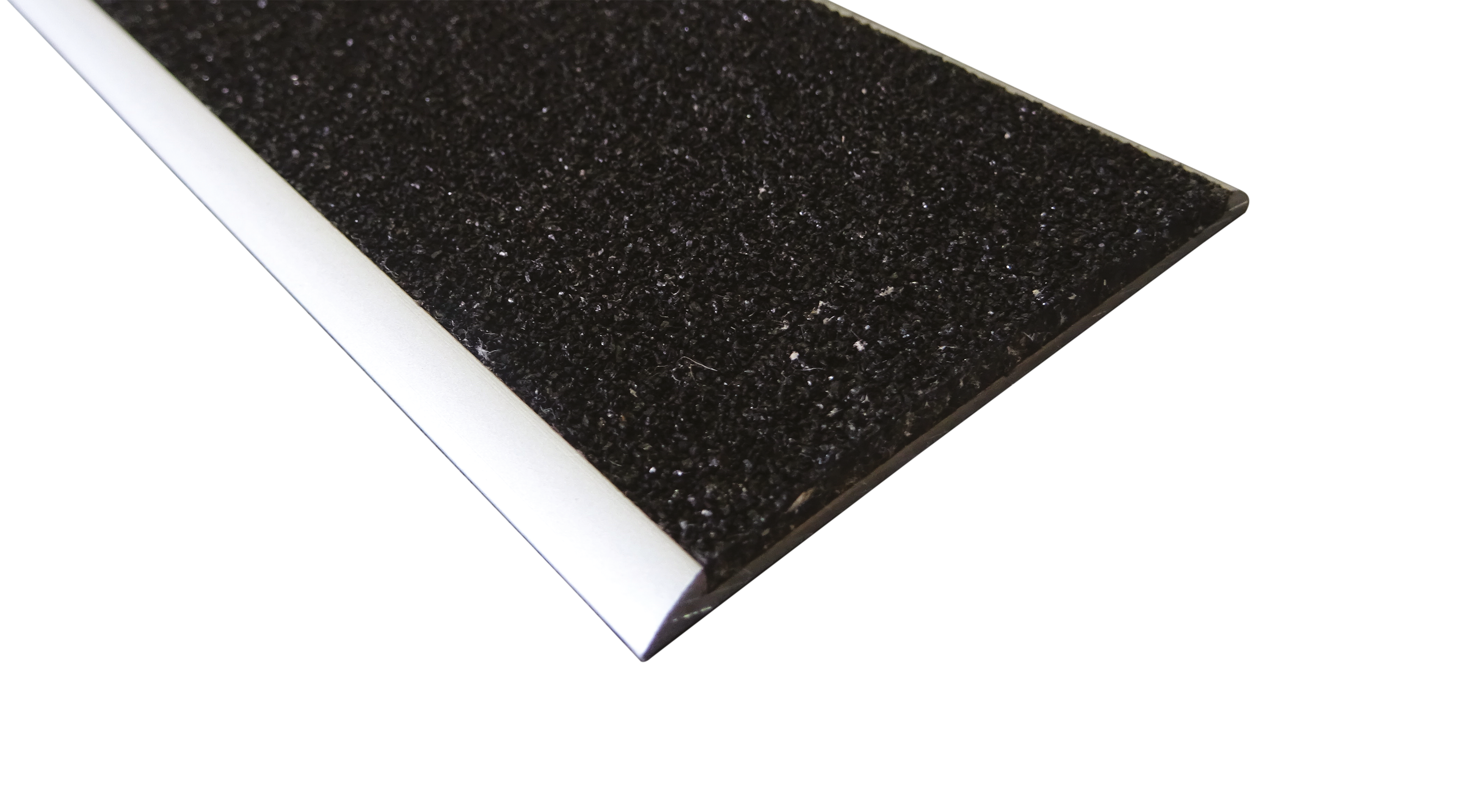 In accordance with the regulation of 8/12/2014
Polymer aluminium
RESISTANCE TO UV RAYS
COMPLIANCE WITH REACH
Trafic intensif
Highly slip resistant
Fire / smoke resistant BFL-S1
Quick return to traffic
Installation method
Screw-in installation
– All types of floors
– Immediate release to traffic
– Adhesive
Traffic supported: pedestrian only
Consult our installation sheets
Sizes
1150 x 39 mm NP3AP
1500 x 39 mm NP3AP
2305 x 39 mm NP3AP
3005 x 39 mm NP3AP
1150 x 59 mm NP5AP
1500 x 59 mm NP5AP
2305 x 59 mm NP5AP
3005 x 59 mm NP5AP
Colours *
* Colours not contractual
To get certified accessibility

Comply with installation regulations
Choose products that comply with standards

For success a lasting presence

Consider your
environment