The unbreakable tile for indoor and outdoor floors
The first UV-resistant indoor/outdoor resin tile that complies with all road and building standards. Highly anti-slip.
Product advantages / benefits

The DP4U tile is impact resistant. It offers excellent durability in operation and allows storage without breakage. The PROOPLE® tear-drop pattern ensures better slip resistance on wet floors. 100% compliance with road and building regulations.

Proople's advice

Save installation time and eliminate toxic waste with our guaranteed adhesives. The DP4U adhesive tile is available in 2 versions: with thin adhesive for indoor floors or with thick adhesive for granular and/or outdoor floors.
Performance tests
Tests carried out by independent national laboratories:
GINGER CEBTP
CEREMA
Slip resistanceSRT of the sole: 0.51 (> 0.51 required)
Plot AFPV test: 0.55 (> 0.45 required)

Fire and smoke resistanceFire test: Cfl-s1
Smoke test : F2

Product stabilityIndentation test: conforms
Dimensional stability test: compliant

Sizing and continuityConform
Universal podotactile tile DP4U / DP6U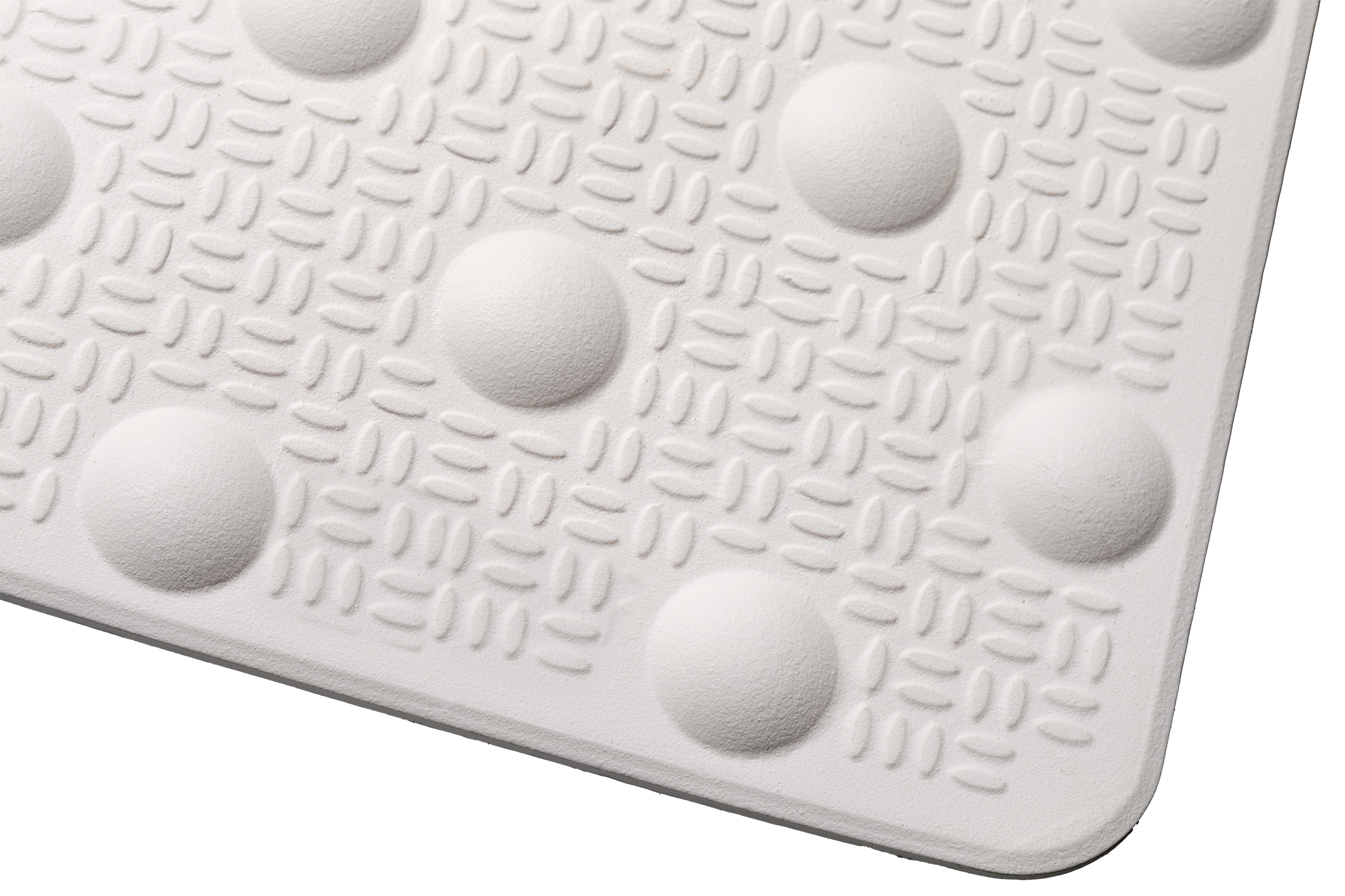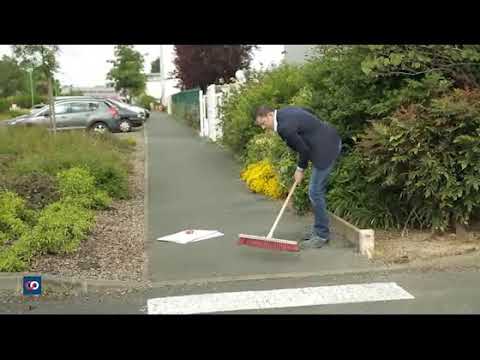 NORM NF P98-351
METHACRYLATE RESIN
UV RESISTANT
DESIGN LARMÉ© PROOPLE
CONFORM REACH
INSIDE / OUTSIDE
NORMAL TO INTENSE TRAFFIC
RAPID CIRCULATION
2 YEAR WARRANTY
Installation method
Adhesive installation :
Installation time < 1 minute per tile
Dry, clean soil with a grain size of < 2 mm
Immediate release
Glue-down installation :
Installation with two-component methacrylate adhesive
All types of flooring except paving
Recirculation < 1 hour
Traffic supported: pedestrian only
Sizes
DP4U : 412 x 600 mm et 412 x 825 mm
DP6U : 600 x 825 mm
Colours *
* Colours not contractual
To get certified accessibility

Comply with installation regulations
Choose products that comply with standards

For success a lasting presence

Consider your
environment