TBSAFE 21 WITH THICK AE1 ADHESIVE
COMPOSITION :
Polyrethane elastomeric complex with medium sized granules and high nonslip performances, on a rot-proof adhesive film.
THICKNESS :
2,1 mm

SURFACE :
Non-abrasive and soft 800 microns powder

WEIGHT :
2,5 kg/m2

TEMPERATURE RESISTANCE :
-30 °C to + 80 °C
Product advantages / benefits

Interior/exterior anti-slip for degraded floors.


Proople's advice

TBSafe21 thick adhesive strips have been specially designed for degraded floors and are perfectly suited for stair nosings in non-porous stone or concrete. Immediate application without any glue or drilling. Only press with ac2 kg / cm².
Performance tests
Tests carried out by independent national laboratories:
GINGER CEBTP
CEREMA
Slip resistanceVery resistant

Sizing and continuityConform
TBSAFE 21 WITH THICK AE1 ADHESIVE TBSafe 21 AE1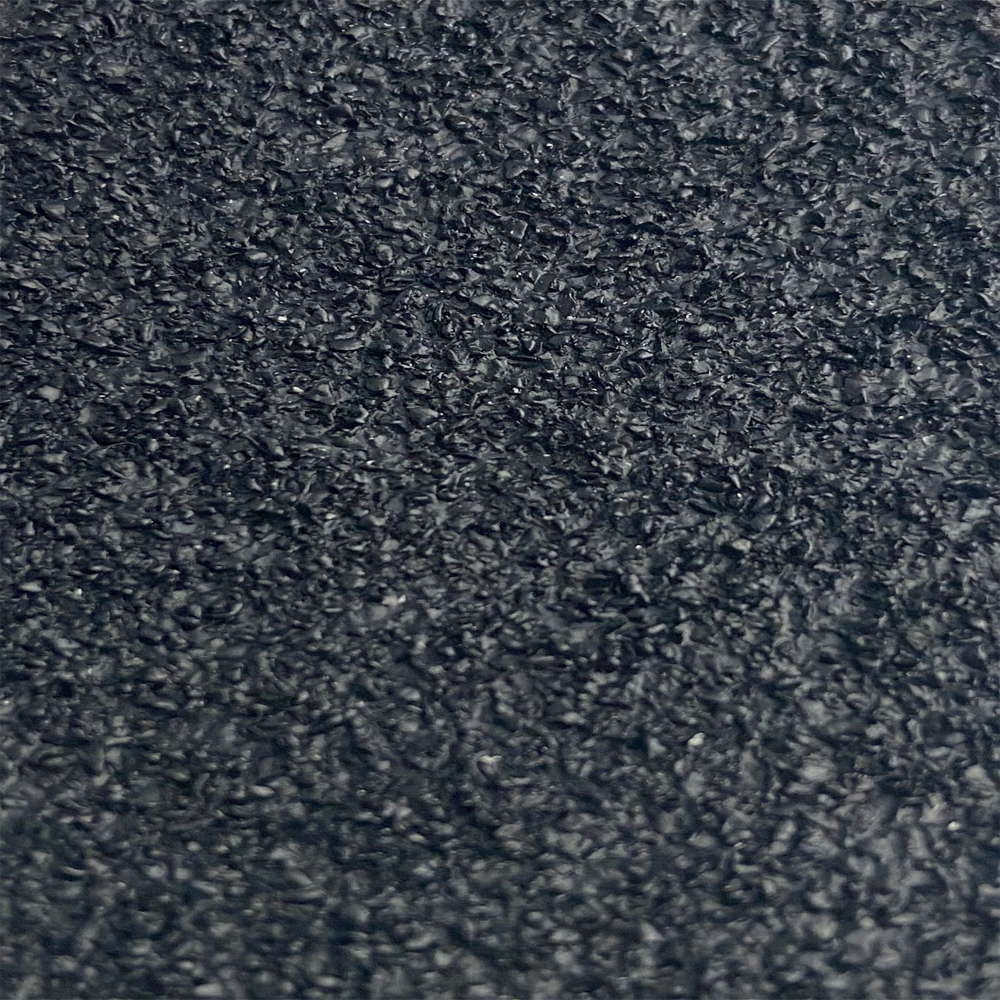 Non-slip resistance
SRT TEST ACCORDING TO 13036-4 : 0,67 ON WET SURFACE.
RESISTANCE TO UV RAYS
RESISTANCE NATURAL CHEMICAL AGENTS
RESISTANCE OILS, GREASES, HYDROCARBONS
RESISTANCE SALT WATER, ABRASION AND IMPACTS
VERY QUICK BACK UP TO TRAFFIC
COMPLIANCE WITH REACH
Installation method
INSTALLATION :
Adhésive high temperature resistance.
EASE OF MAINTENANCE :
Clean regulary with water and traditional detergents.
For factories and shops, the use of biodegradable detergents with a pH of 9 is recommended.
STORAGE :
In the original packaging, protected from humidity. Manipulate with temperatures between +5°C and +30°C.
Sizes
30 mm x 10 m
50 mm x 10 m
100 mm x 10 m
Colours *
* Colours not contractual
To get certified accessibility

Comply with installation regulations
Choose products that comply with standards

For success a lasting presence

Consider your
environment