STAIR NOSING WITH ALUMINIUM CORNER PROTECTORS
PROOPLE aluminium stair nosings are very resistant to heavy traffic and are recommended for all stair surfaces in ERP. Their L-shape and ridged edges increase their resistance to deformation and their anti-slip properties.
Product advantages / benefits

The anti-slip surface consists of ridges with rounded, non-cutting points. Its anodised aluminium alloy is highly resistant to expansion and temperature variations. Quick and easy to install, they allow you to equip your stairs at a lower cost.
Performance tests
Tests carried out by independent national laboratories:
GINGER CEBTP
CEREMA
Fire and smoke resistanceFire / smoke resistant BFL-S1

Sizing and continuityConform
Stair nosing with grooved aluminium angle L33A / L33AL - L50A / L50AL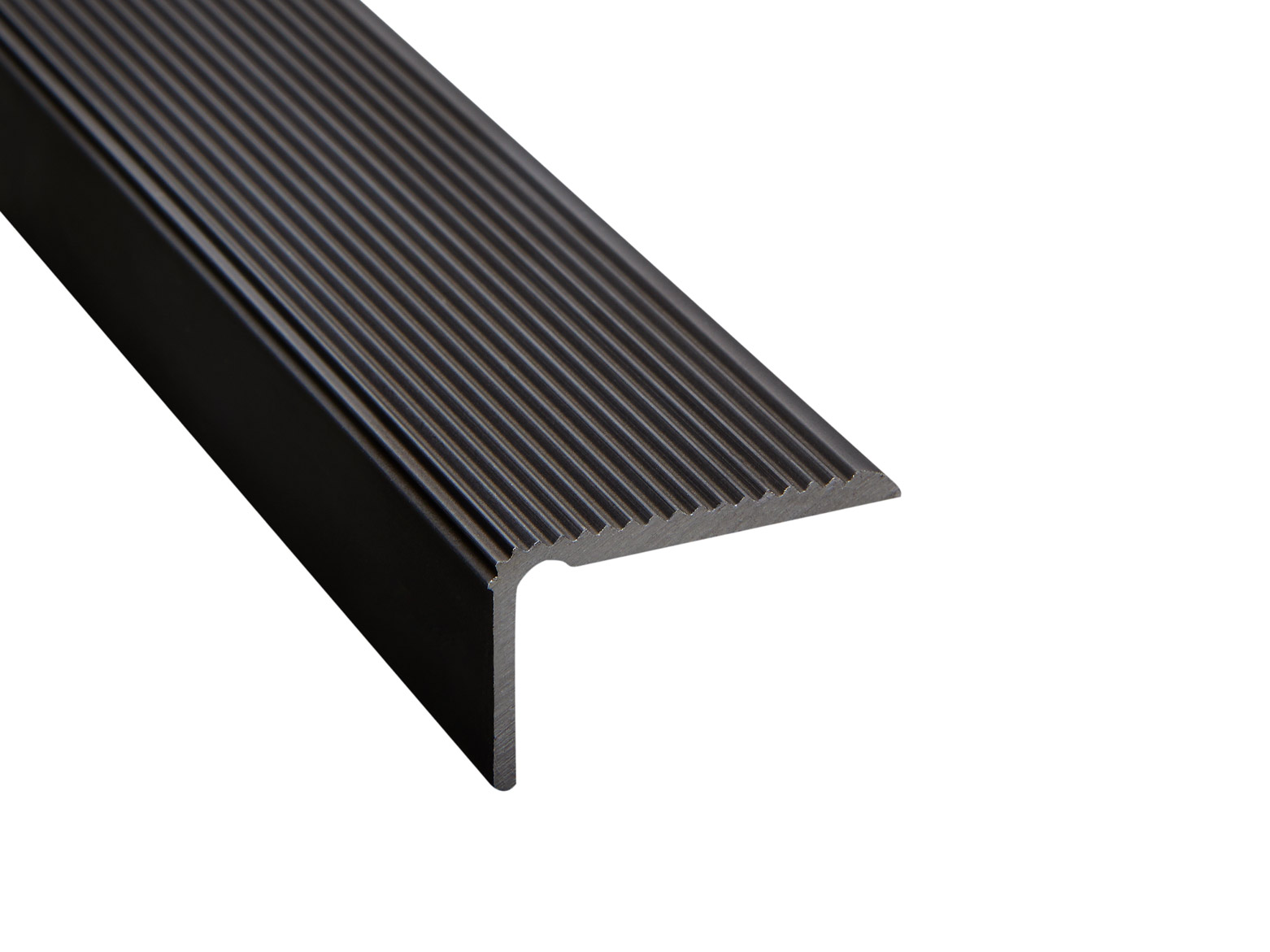 In accordance with the regulation of 8/12/2014
RESISTANCE TO UV RAYS
Trafic intensif
Fire / smoke resistant BFL-S1
VERY QUICK BACK UP TO TRAFFIC
Colours *
* Colours not contractual
To get certified accessibility

Comply with installation regulations
Choose products that comply with standards

For success a lasting presence

Consider your
environment