THE STRUCTURED STAINLESS STEEL PODOTACTILE TILE
The PROOPLE structured stainless steel pedestrian tile is resistant to heavy traffic thanks to its alloy (316L stainless steel). It is pre-drilled for quick installation on flat floors.
Product advantages / benefits

The purpose of podotactile tiles is to make it safer for blind or partially sighted people to move around in areas with obstacles. Thanks to their podotactile texture, they are easily identifiable by users (sensitivity and resonance of the material).
Stainless steel podotactile tile PD4IS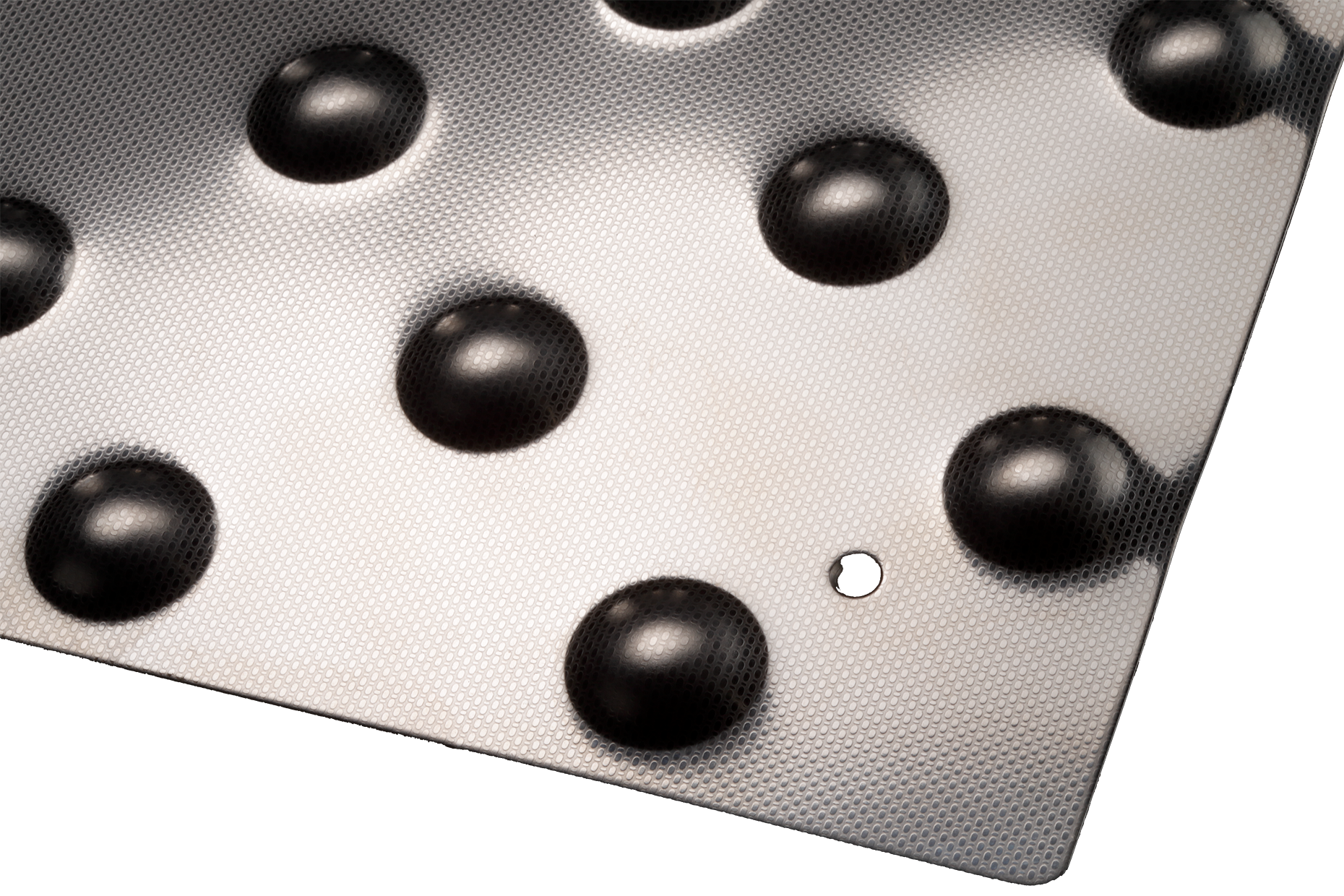 Installation method
NF P98-351 REVISED 2021
NATURAL STAINLESS STEEL 316 L
UV RESISTANT
RECYCLABLE
PRE-DRILLED FOR SCREWING
INDOOR
HEAVY PEDESTRIAN TRAFFIC ONLY
DRY SLIP RESISTANT
RAPID CIRCULATION
Colours *
* Colours not contractual
To get certified accessibility

Comply with installation regulations
Choose products that comply with standards

For success a lasting presence

Consider your
environment