SPEED GRIP
COMPOSITION :
Self adhesive foam
THICKNESS :
2 mm
DENSITY :
0,24g/cm3
HARDNESS :
48 shore A
WEIGHT :
2,4 kg/Cm2
TEMPERATURE RESISTANCE :
-30 °C to + 80 °C
Proople's advice

Self-adhesive ultra-light non-light
SPEED GRIP Roller SPEED GRIP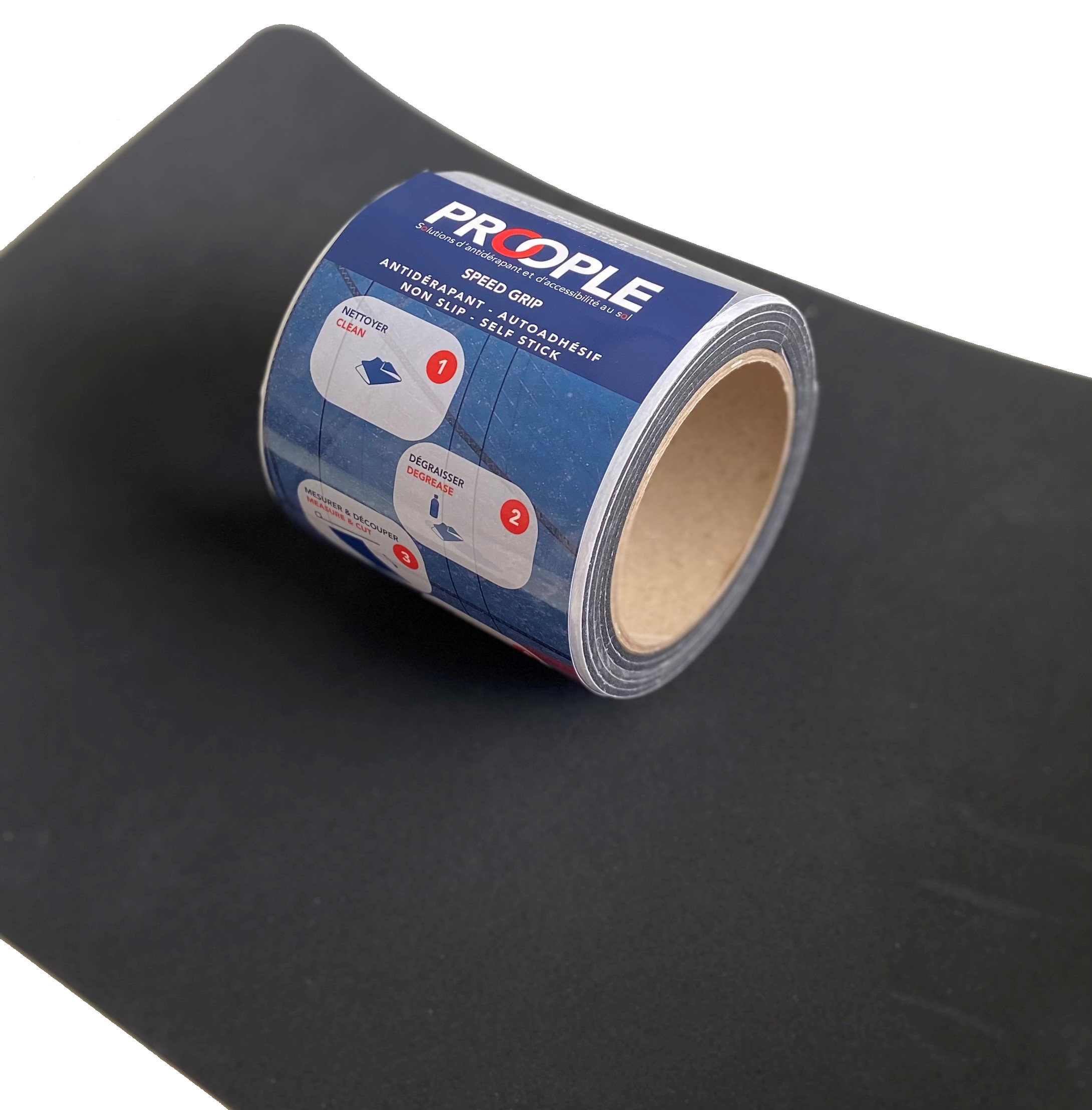 FLEXIBILITY DISTORTION : 180 %
BEFORE BREAKAGE ABRASION : 640 MM3
ELONGATION : 24 KG/CM2
Installation method
INSTALLATION :
Good adhesion on smooth surface such as GRP, painted or varnished wood, aluminum, stainless steel, ABS, carbon epoxy (make tests before). Not for PE – PP roto moulded surfaces.
EASE OF MAINTENANCE :
Clean regulary with water and traditional detergents.
For factories and shops, the use of biodegradable detergents with a pH of 9 is recommended.
STORAGE :
In the original packaging, protected from humidity.
Manipulate with temperatures between +5°C and +30°C.
Sizes
100 mm x 1,4 m
300 mm x 1,4 m
600 mm x 1,4 m
Colours *
* Colours not contractual
To get certified accessibility

Comply with installation regulations
Choose products that comply with standards

For success a lasting presence

Consider your
environment