Removable accessibility ramp
The PROOPLE removable access ramp is a device to help people with reduced mobility overcome a step. The maximum projection height is 10 cm. The PROOPLE ramp is easy to use because it is lightweight. It is equipped with our TBSAFE 10 anti-slip coating (yellow and black).
Product advantages / benefits

COMPOSITION :
Aluminium with yellow and black TBSAFE 10 coating and red and white signal strip.
overall length: 990 mm
overall width: 820 mm

Load capacity :
300 kg

WEIGHT :
10 kg

Proople's advice

Incorporating a comfortable and resistant anti-slip for PRM
Removable accessibility ramp RAA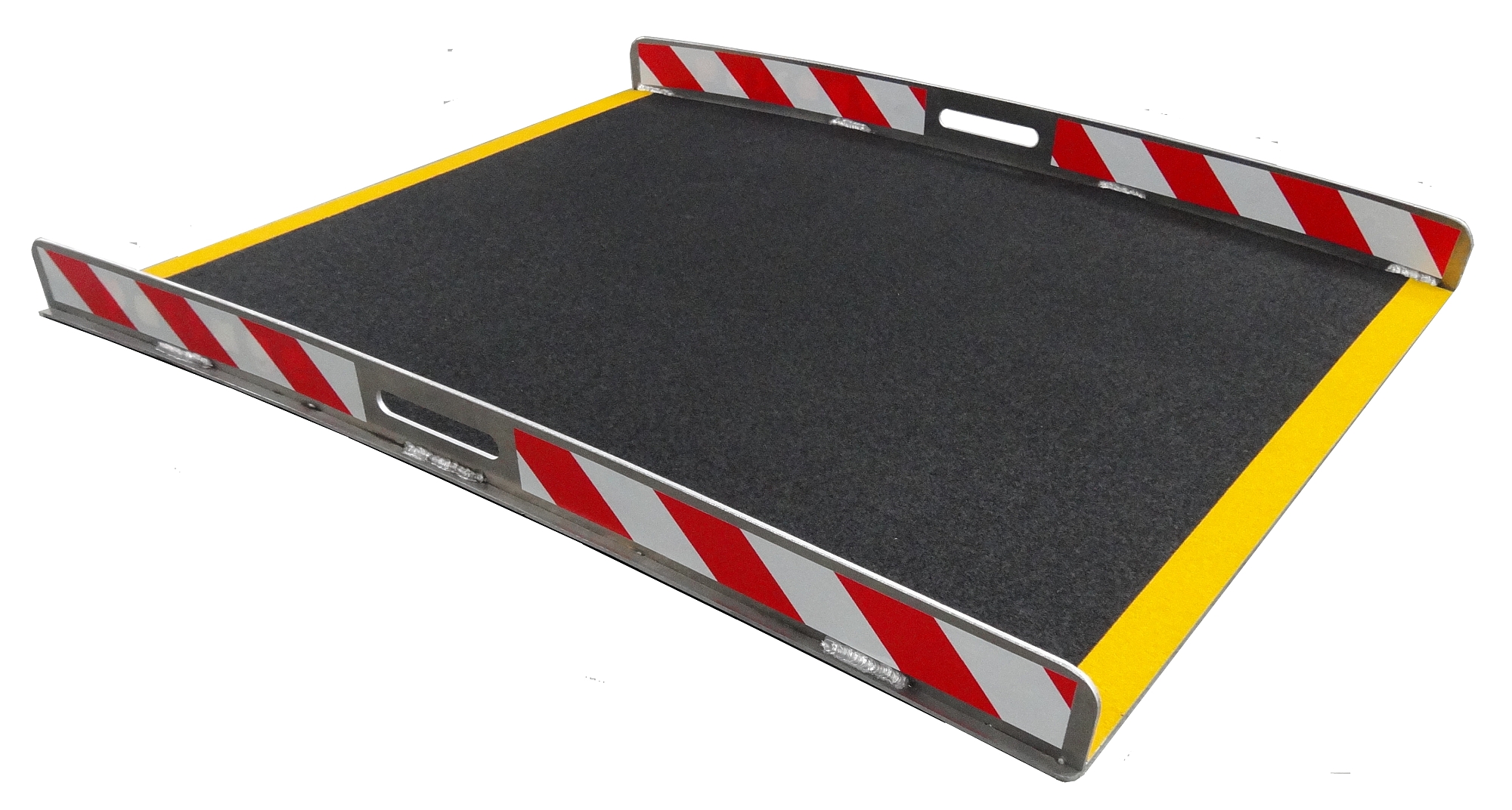 Non-slip resistance
SRT TEST ACCORDING TO EN 13036-4 : 0,67 ON WET SURFACE.
RESISTANCE TO UV RAYS
RESISTANCE NATURAL CHEMICAL AGENTS
RESISTANCE SALT WATER, ABRASION AND IMPACTS
Portable
Installation method
EASE OF MAINTENANCE :
Washing with water and conventional detergents on a regular basis.
To get certified accessibility

Comply with installation regulations
Choose products that comply with standards

For success a lasting presence

Consider your
environment