GUIDE PROFILE ALUMINIUM MINERAL
The aluminium 6060 and mineral Proople guide profile is UV and weather resistant. It is very resistant to heavy traffic and slippery conditions on wet floors.
Product advantages / benefits

With an angle of attack optimised to be accident-free (45°), it is recommended for category 1 ERP and smooth road surfaces.

Proople's advice

The profile alone does not provide satisfactory contrast on the ground. We recommend that you adapt the installation surface to generate a standard contrast.
Performance tests
Tests carried out by independent national laboratories:
GINGER CEBTP
CEREMA
Slip resistanceHighly slip resistant

Fire and smoke resistanceFire-smoke test : Bfl-s1

Sizing and continuityConform
Mineral aluminium guide profile PG1AM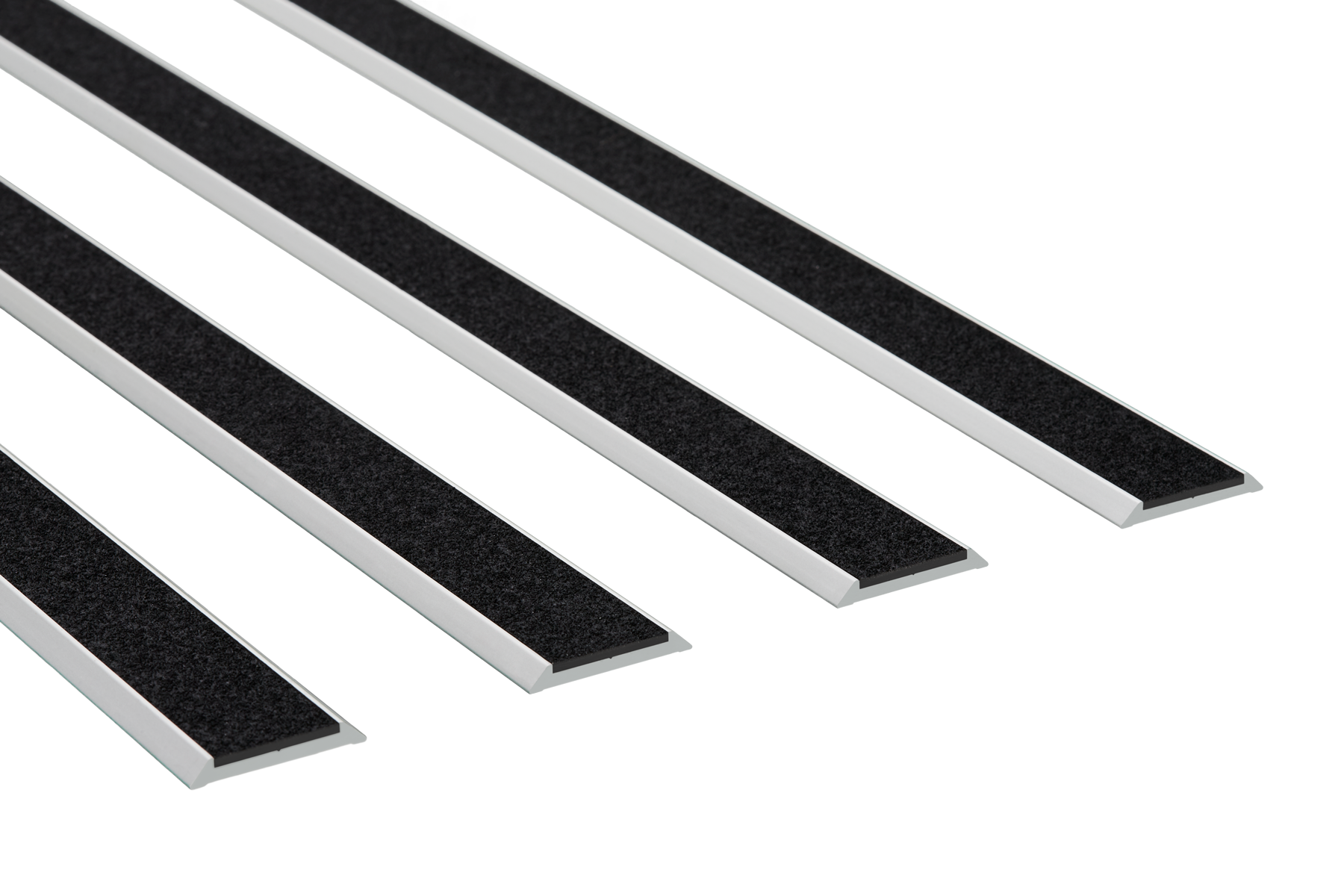 NF P98-352 COMPLIANT
ALUMINIUM / MINERAL
CONFORM REACH
INTENSE TRAFFIC
EXTERIOR
VERY SLIP RESISTANT
FIRE/SMOKE RESISTANT BFL-S1
RAPID CIRCULATION
NON-TOXIC FOR THE ENVIRONMENT AQUASCOP TEST
Installation method
Screw-in installation
All types of soil
Immediate release
Traffic supported: pedestrian only
Colours *
* Colours not contractual
To get certified accessibility

Comply with installation regulations
Choose products that comply with standards

For success a lasting presence

Consider your
environment