TBSAFE 20S
Comfortable and flexible fine-grained anti-slip for heavy traffic. This cuttable anti-slip offers a tailor-made alternative to manufactured products for a wide range of applications. TBSafe 20S Anti-Slip can be easily cut into strips or specific shapes according to a DWG drawing. Supplied on a roll, the adhesive anti-slip prevents slipping and falling in hazardous areas. TBSafe is ideal for use on stairs, walkways, PRM vehicles, and work areas where there is a risk of slipping. The wide width of this anti-slip tape allows you to use it on large surfaces such as work platforms, boat decks and the like. In an adhesive roll, easy to apply: simply cut the tape to the desired length. It can also be cut to size with a water jet cutting machine. TBSafe is widely used in the boating industry as it is water resistant.
Product advantages / benefits

Flexible, fine-grained polyurethane elastomer complex with high anti-slip performance on a non-woven, rot-proof polyester backing.
THICKNESS: 2 mm
SURFACE: 400 micron non-abrasive flexible powder.
WEIGHT: 2.5 kg/m2
TEMPERATURE HOLD: -30°C to + 80°C
Performance tests
Tests carried out by independent national laboratories:
GINGER CEBTP
CEREMA
Slip resistanceVery resistant

Fire and smoke resistanceFire resistance according to 13501-1 / CFL-S1

Sizing and continuityConform
Adhesive TBSAFE 20S TBSafe 20S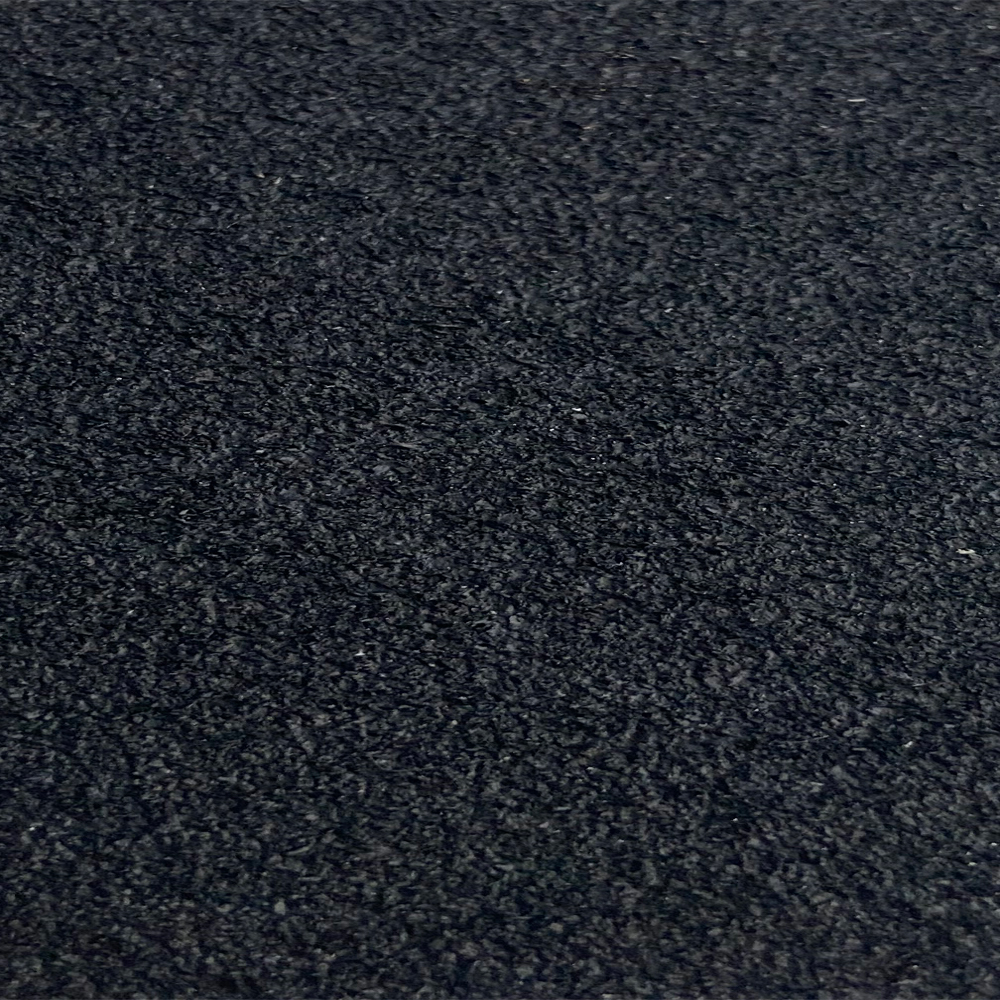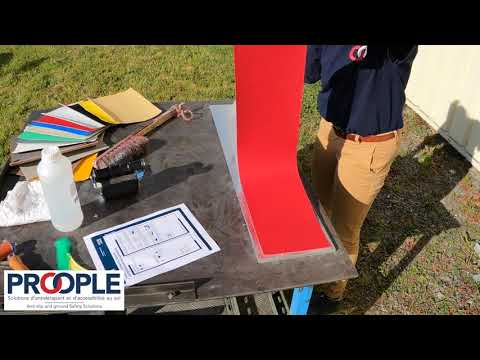 Non-slip resistance
SRT test according to en 13036-4 / BFL-S1
Fire resistance according to 13501-1 / BFL-S1
RESISTANCE TO UV RAYS
Naturel chemical agents
RESISTANCE OILS, GREASES, HYDROCARBONS
RESISTANCE SALT WATER, ABRASION AND IMPACTS
VERY QUICK BACK UP TO TRAFFIC
COMPLIANCE WITH REACH
Installation method
INSTALLATION :
With adhesive or for gluing
EASE OF MAINTENANCE :
Clean regulary with water and traditional detergents.
For factories and shops, the use of biodegradable detergents with a pH of 9 is recommended.
STORAGE :
In the original packaging, protected from humidity. Manipulate with temperatures between +5°C and +30°C.
Sizes
1,28 x 5 m Self-adhesive or glue-on roll
1,28 x 0,90 m Self-adhesive or glue-on plate
Colours *
* Colours not contractual
To get certified accessibility

Comply with installation regulations
Choose products that comply with standards

For success a lasting presence

Consider your
environment